Yes the first day of spring has arrived, and among other things it signifies the first day that Gol has more daylight than Chester (the town I grew up in). If the weather forecast is anything to go by, then it will be a lovely, sunny and warm spring day.
There is no frost today, just the foot of old snow to be seen in the garden and on the hills. The clouds, above the valley are skudding by at a fair clip and the trees in the garden are buffeted every now and again by strong gusts of wind. It is as though Hallingdal has shrugged off the winter and is now coming alive.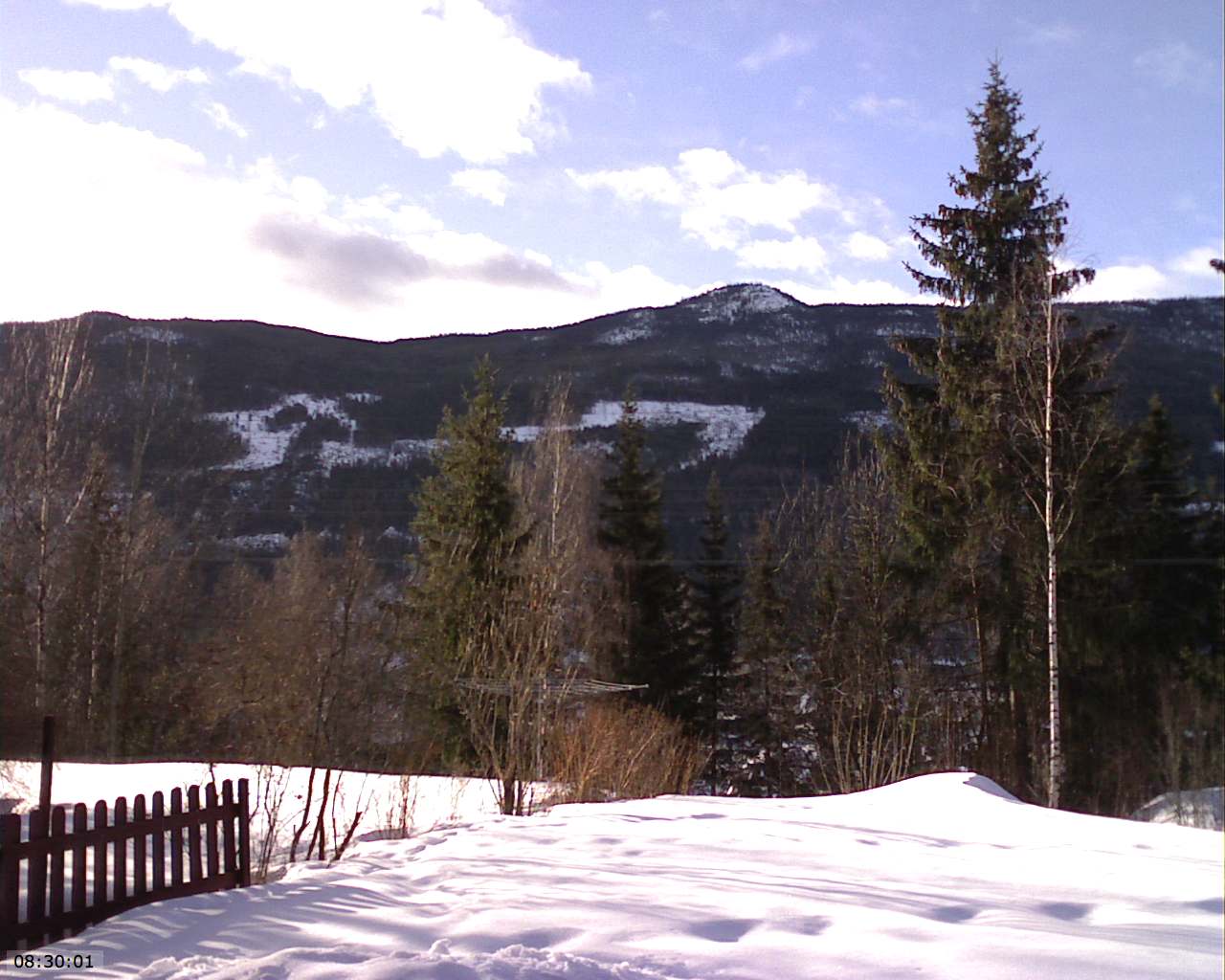 This doesn't mean that winter has finished with us. We went camping two weekends ago and experienced night temperatures of -15'c. A couple of days ago we had our last snowfall, and the valley returned to that Narnia-like state that has been the norm since late October. The trees were encrusted with snow once again and the valley looked like it had been dusted with icing sugar.
March is a lovely month. The roads are mostly clear, just the odd icy patch to look out for and the temperatures around 0'c. It feels so warm after the cold winter temperatures. We're making the most of the weather and trying to improve our skiing skills as much as possible. Before we know it, we will be back on our touring bikes, exploring Hallingdal in more detail.